Mich-Inspect Blog
Our blogs contain helpful information & resources for homebuyers, homeowners, & the communities of West Michigan including Grand Rapids, Lansing, Big Rapids, Mount Pleasant, Mason, Kalamazoo, & Ada.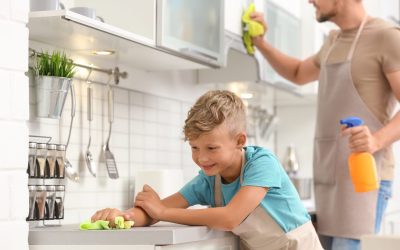 Maintaining a tidy home can feel never-ending, especially when you have children. However, enlist your little ones to assist instead of battling clutter and dirt on your own. Teaching your kids how to clean the house saves you time and energy and imparts valuable life...
As a veteran-owned company, we would like to extend our gratitude to veterans and public servants with discounts on our services.
Give us a call today to find out how we can assist you in taking the next step for your home!